Fjällfoto - Scandinavian Mountain Masterpieces
Adventurous Swedish pair Alexander Neimert and Elin Nilsson have been running the wonderful 'Fjällfoto' ('Mountain Photo') website since the autumn of 2015. Their website is aimed at highlighting some of the most beautiful shots of Scandinavian landscape scenery - and Nordique has been fortunate enough to be able to share some of these stunning photos with you! Alexander and Elin live together in Falun, in the Dalarna region of Sweden, where they also work as firefighters.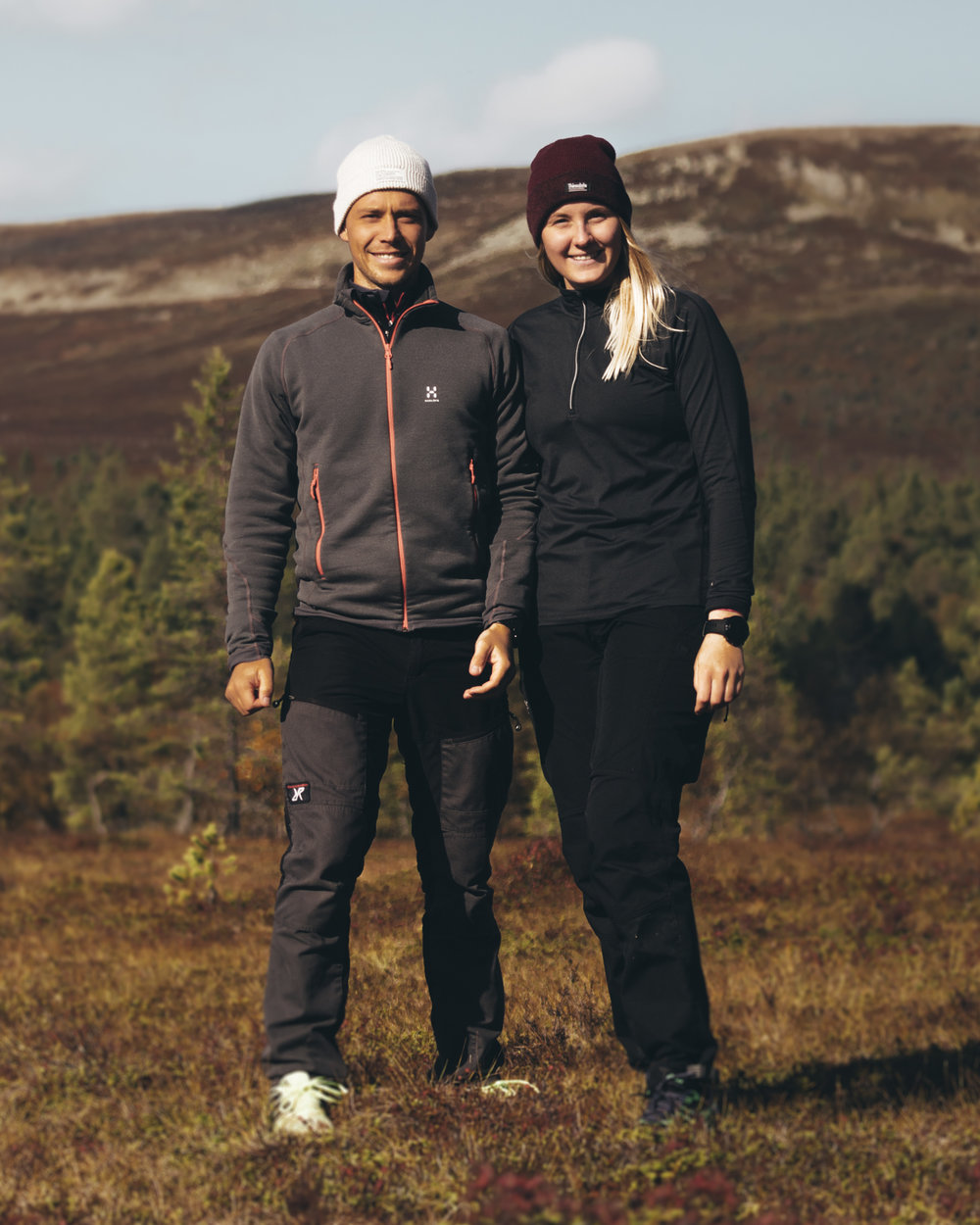 "Our vision is to showcase our stunning mountain landscapes through the most beautiful pictures."
Many of the photos on the Fjällfoto website are taken in Norway - the locations of Geiranger, Tydal and Idre are particularly good for spectacular mountain shots. Norway's beautiful nature and tranquility is also mirrored in the landscapes of the mountains of northern Dalarna in Sweden - making both incredible locations to photograph. Alexander and Elin are hoping to travel to broaden their photographic horizons - Iceland is of course close to the top of the list!
Geiranger, Norway - "the view on the walk from Geiranger to Skageflå - quite amazing!"
Städjan, Idre - "One of our "first" pictures. Städjan has become a mountain that symbolizes Fjällfoto a little, because we spend a lot of time around that area."
Tydal, Norway - "We managed to get an incredible picture in Henfallet, using a drone to capture a stunning shot as the mountain stream winds its way through the forest. This has become one of our most popular photos ever!"
Nipfjället, Idre, Sweden - "It is not often that you encounter such a large and majestic white reindeer, which did not get scared and run as we approached. His calm nature made it possible for us to capture this photograph with the Städjan scenery as a background."

Nipfjället, Idre, Sweden - "Autumn in the mountains is a real favourite of ours - as you can see from the beautiful colours in this mountain trail."
Nesjöen, Stugudal, Norway - "A tradition when we wander is to always bring a boiler to cook coffee. The perfect way to capture a cosy atmosphere!"
Nesjöen, Stugudal, Norway - "We spend a lot of time in Norway and when we are hiking it can be difficult to resist picking these delicious wild cloudberries."
Nipfjället, Idre, Sweden - "Our first real picture of the northern lights - and we were amazed at how well it turned out!"
Njupeskär, Dalarna, Sweden - "A place we visit every season. Sweden's highest waterfall. Unbelievable to see the scenery change and the case goes from full flow to almost completely frozen. A favourite place of ours!"
Idre, Dalarna, Sweden - "We meet these wonderful animals often. Here they stood and blocked the road for a while before we decided to leave the car and get the camera. A good decision!"
See more beautiful photographies from Fjällfoto at:
Website: fjallfoto.com
Instagram: @fjallfoto